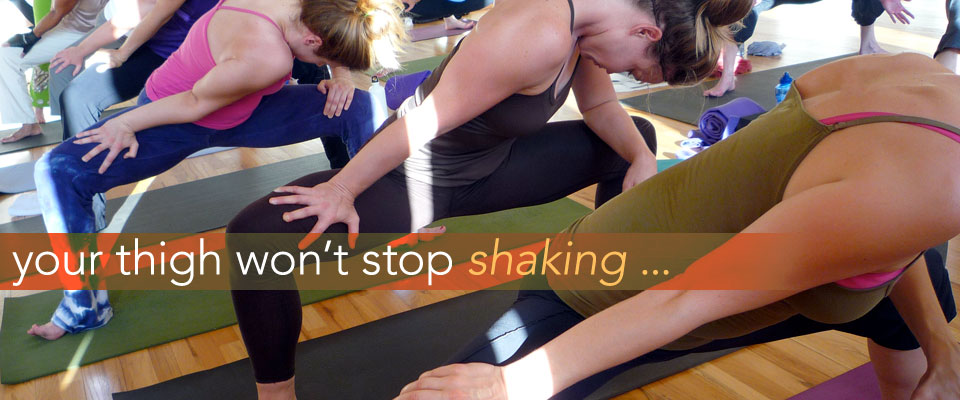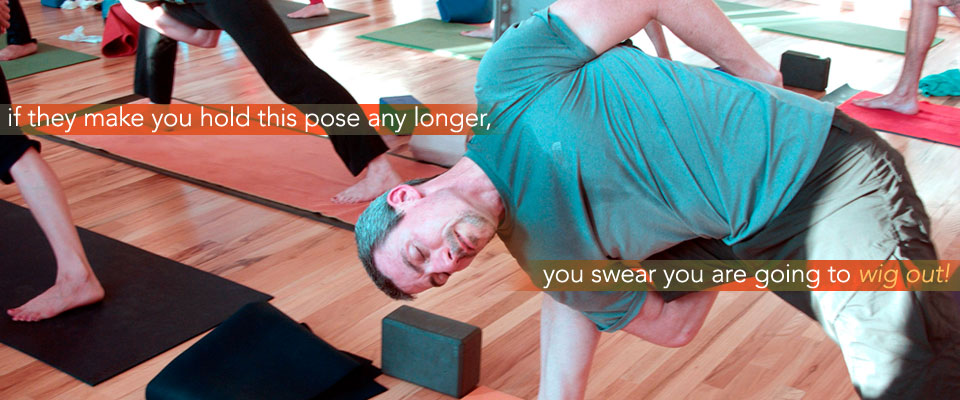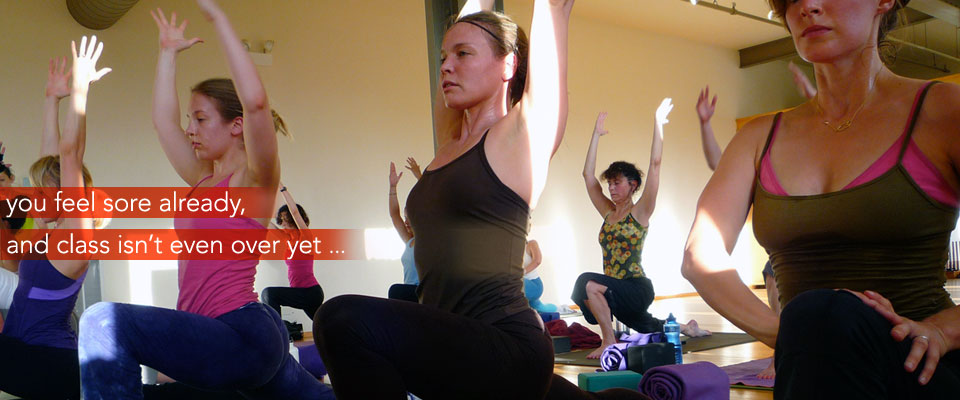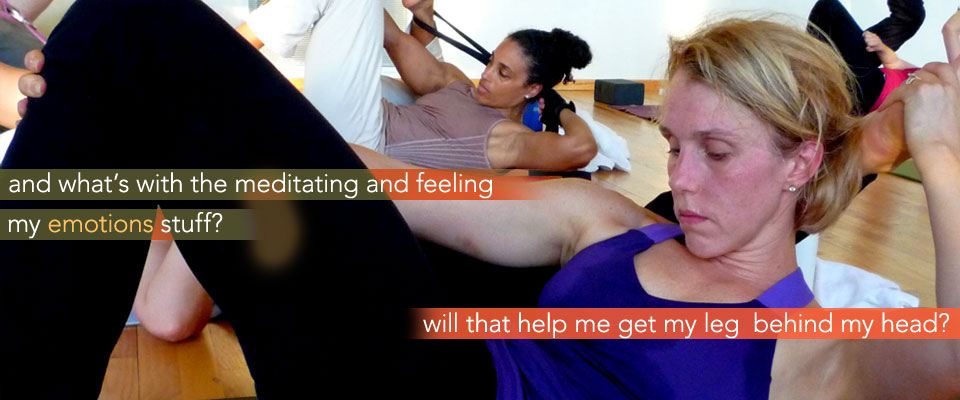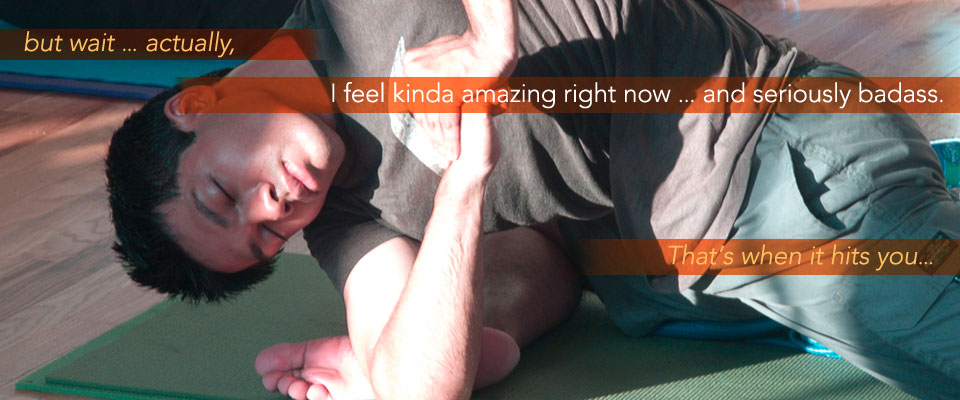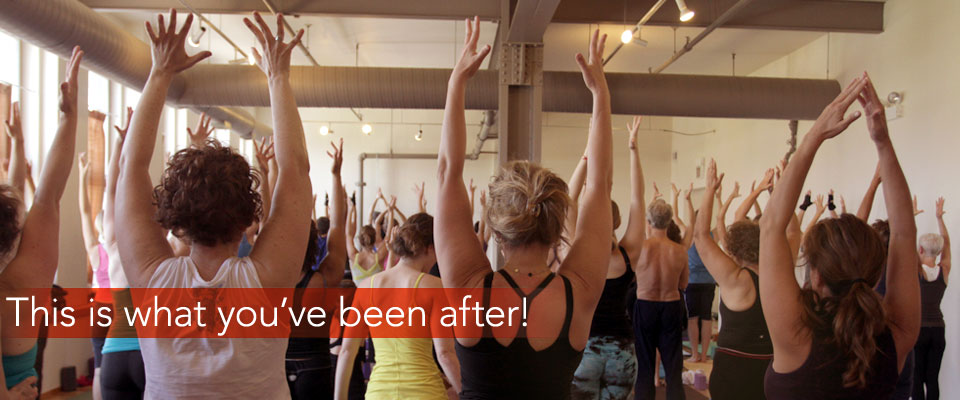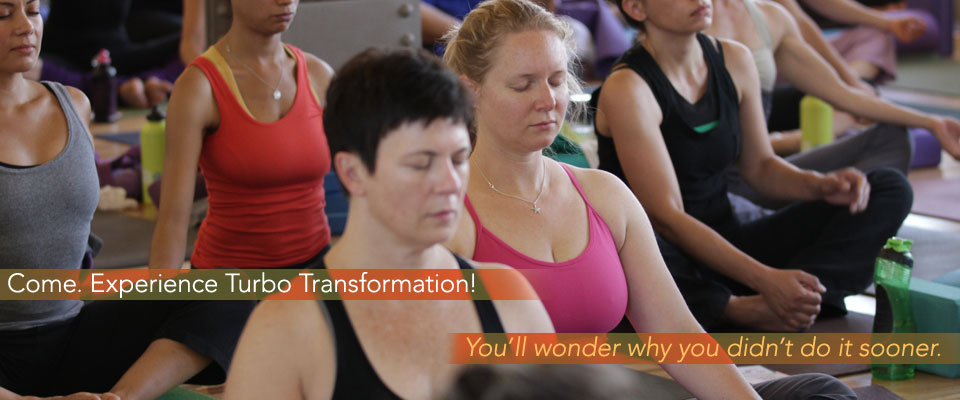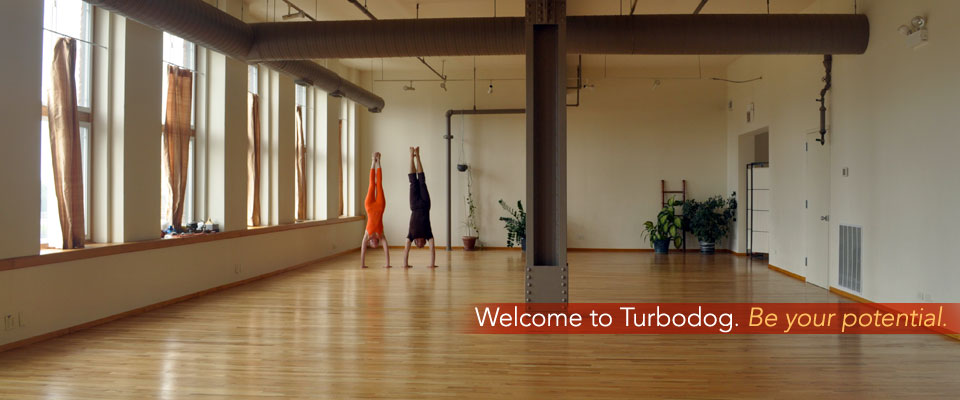 New Class begins Feb 13, 2015:
For those of you asking more morning classes -- join Megan John on Fridays 10-11:30am


Can't get to one of our classes? You can now take class with us whenever you want.
Classes online on demand. Learn more
And now you can enjoy yoga snacks, for those days when you only have 20 or 30 minutes.
The C Word, Nov 23, 2014:
The most common issues with shoulders are that they round forward, they live up around the ears (i.e. hike up) and that they get injured, most commonly a "rotator cuff" injury. The main culprits are overly short and tight pecs, overly short and tight upper traps, very weak and over stretched upper back muscles, and an atrophied serratus anterior. [ 186 more words. ]...Read more