FEBRUARY 28-MARCH 6, 2016
YOGA IN PARADISE RETREAT WITH STEVE & TALYA: paddle boarding & surfing
Zihuatanejo, Mexico

Imagine a week of practicing yoga every day in a palapa on a private beach, so close to the waves you can feel their salty spray on your face (not really, but almost); paddle boarding which we discovered is an awesomely fun activity and a very nice complement to the Turbodog Yoga style (or surfing if you prefer); incredible tasting, fresh and local cuisine;, really cool people to hang out with; beautiful surroundings and lots of other fun optional activities to choose from.

If this sounds like where you would like to be this winter, especially if it's freezing where you live and by the end of February you tend to be desperate for some sun, then join us. You're gonna think you died and went to heaven, that's how great this retreat is going to be.

The property: We have rented out the entire property for this retreat. Read on about this magnificent place: Playa Loma Bonita is a breathtaking new development just 40 minutes south of Zihuatanejo, Mexico. The area is rich in natural beauty, offering unique experiences and fun activities. The property boasts magnificent views, a mile long stretch of gorgeous beach, privacy, numerous water sports and activities, and close proximity to the excellent local seafood restaurants of La Barrita. Read more

Daily Schedule:
Two practices, one in the morning and one in the evening, with the option of the evening practice being more of a ceremony/energetic/meditation practice than an asana.
Lots of time to enjoy the waves, whether you're on a paddle board, a surf board, fishing or swimming.

Additional Available Activities:
Stand up Paddle boarding, big game fishing, surf lessons, massage, horseback riding. Read more

Accommodations:
Space in rooms is limited to 13 individuals. There are two villas and three bungalows. View images of accommodations here.
Villa #1: full kitchen, living room, family room and infinity pool.
Bedroom #1: king size bed and bath - reserved
Bedroom #2: two double beds and bath (occupancy: two adults)
Villa #2: full kitchen, living room, family room and infinity pool.
Bedroom #1: king size bed and bath (will accommodate either a couple or two friends who don't mind sharing a bed)
Loft bedroom: two double beds, two twin beds and bath (occupancy: four adults).
- 2 twin beds reserved
Bungalow: beach front, overlooking the yoga palapa, each bungalow has a private patio and a full bath.
Bungalows #2 & #3: have a queen bed and a twin bed (occupancy: 2 adults)
- bungalow #2 reserved
- queen bed in bungalow 3 reserved
Bungalow #1: king bed (will accommodate either a couple or two friends who don't mind sharing a bed) - reserved

When registration is paid in full you can specify which room you would like.
Regardless of which room you are staying in, everyone will have full access to the infinity pool, kitchen and common areas of villa #1.

Meals:
Thomasa, the local chef, will be preparing three meals daily for us. There are also delicious restaurants just down the beach and in town (10 min drive) if you decide that you'd like to venture out. Alcoholic beverages are not included. There are plenty of fresh coconuts if you enjoy coconut water.

Getting There and Away:
Please plan on flying into Ixtapa on Sunday Feb 28 and booking your departure flight on Sunday March 6. A van from Playa Loma Bonita will transport you to/from the airport (about a 40 min drive). The cost of the van is $120 each way and can accommodate up to 8 passengers. Once you've booked your flights, please send us your itinerary. We will do our best to help you coordinate with others in our group so you can share a van, it just depends on your arrival/departure time.

Cancellation Policy:
Cancellations made prior to Dec 28, 2015 will receive a full refund less $500 deposit. After Dec 28, 2015 registration fees will not be refunded, except in cases of serious medical emergency.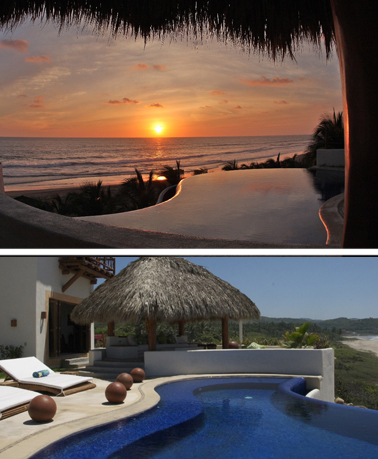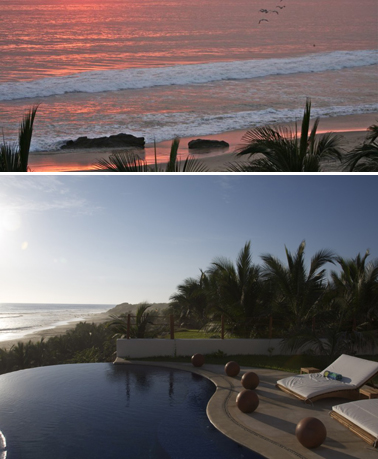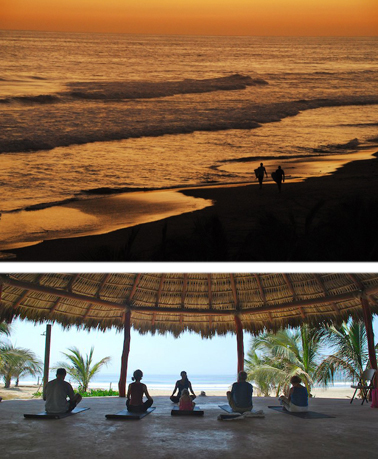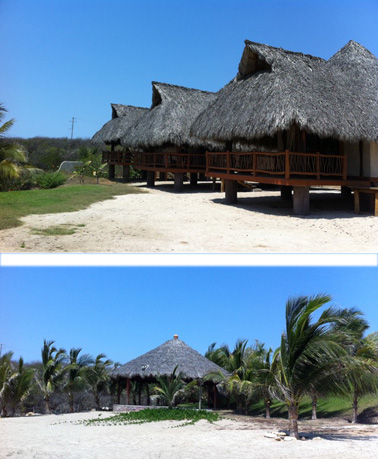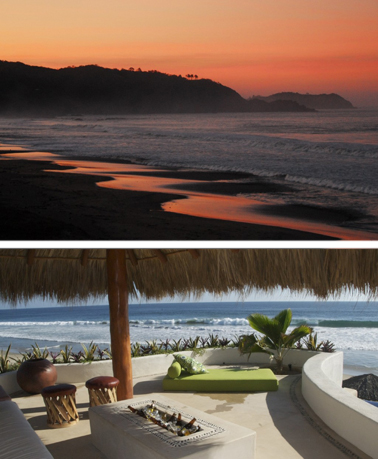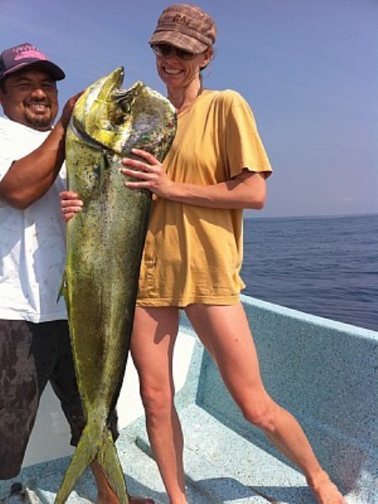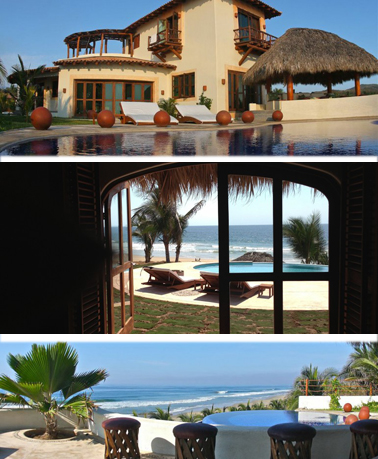 Investment:
King bed: $1,595 per person
Room with two double beds (bedroom #2 in villa #1): $1,595 per person
Loft bedroom: double bed is $1,450, twin bed is $1,350
Queen bed in a bungalow: $1,595
Single bed in a bungalow: $1,450

Includes yoga and 3 meals daily


"Loma Bonita is a piece of heaven… The place was beyond gorgeous… I'm dreaming of that view, the sound of the ocean, paddle boarding at sunset…"