COMMUNITY
We Are All Here to Help: In the process of transforming our lives, we all need support sometimes. Here, whether giving or receiving, members actively reach out to one another.
A Home Away From Home: We are social beings who thrive in loving environments. Turbodog Yoga is a place for meaningful connection with amazing people.


AUTHENTICITY
Being Real: At Turbodog there are no masks. This is where students and teachers alike can truly be known and accepted, with all that they are.
Celebrating Each Other: There are very few places in our culture where people are appreciated just for being themselves. This is that special place.


TANGIBLE RESULTS
Intentional Transformation: Personal evolution takes commitment.Turbodog is dedicated and accessible to those who make this rewarding choice.
Encouraging Courage: In a safe space people are willing to leap. Turbodog provides the safety net which allows people to take risks and grow far beyond their comfort zone.


COLLABORATION
It's a Win-Win: Turbodog recognizes that strengths come in all shapes and sizes. Working together with others allows everyone to achieve more than they ever could on their own.
Everyone's A Teacher: Growth and innovation stem from being willing and able to access wisdom from any source.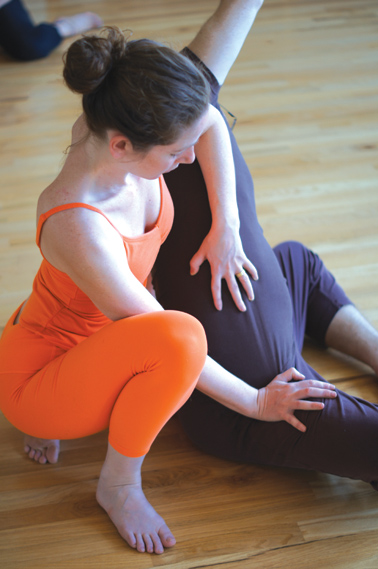 "I've been doing yoga at Turbodog for almost two years. I stand taller. I have less pain in my neck and shoulders. My core is stronger. I find it easier to keep weight off-- even easier than when I was swimming and running every day."
-David Berthy